Image from youtube.com
This weekend the sexy fast cars vector toward a land known for its knock-out weather – and women – if nothing else.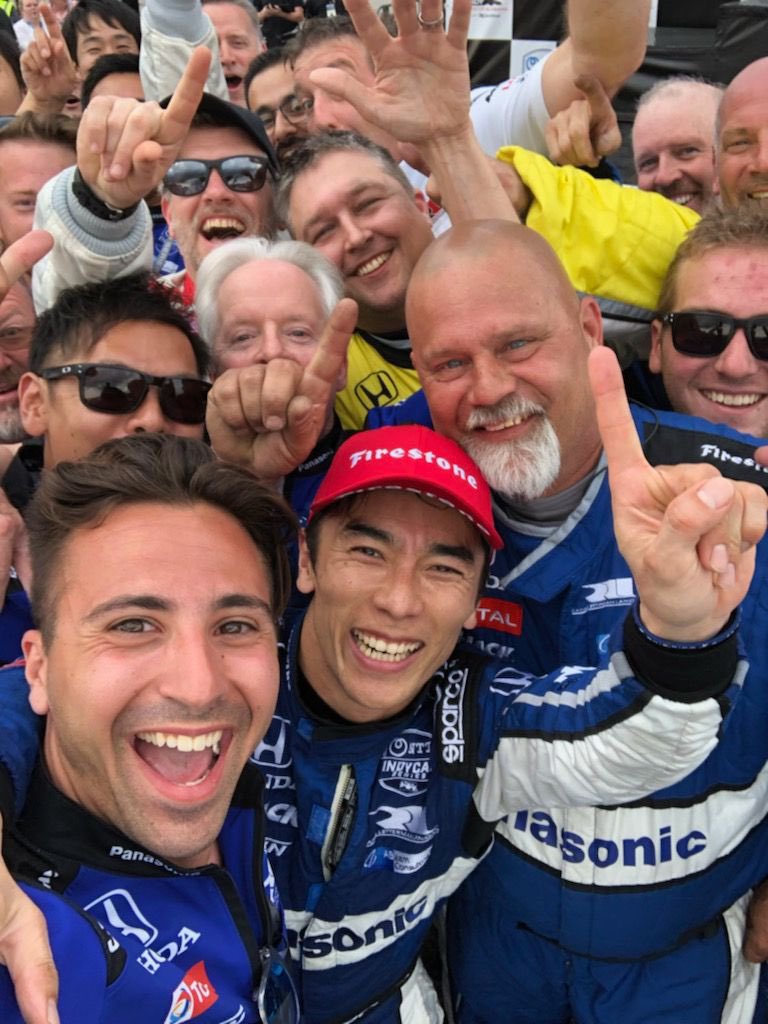 Photo from twitter.com
Following a tsunami-like stunning result at the conclusion of an uneventfully dry race down south, IndyCar heads out west for its annual visit to the concrete canyon course just upwind of la-la land. It's one date on the racing calendar that consistently yields greater atmosphere than actual agreeable racing; though what do you expect from a race on a temporary street circuit? Much less one in a state where mud slides, wildfires, earthquakes and wicked winds named for a bandito are the norm.
Speaking of which, did anybody else catch Ryan Hunter-Reay's appearance on TWC with Steph Abrams last week? It was one occasion – at least for us – when racing definitely took a back seat to the scenery. Talk about high temps! [Although, believe it or not, our girlfriend's waaaay hotter.]
Image from twitter.com
The last four winners at the Beach – representing four different teams – are Alexander Rossi, James Hinchcliffe, Frenchman Simon Pagenaud and Scott Dixon. They were the first ever wins at the smoggy, supposed track for each driver and part of multi-win seasons for all of them except Continue reading →