Photo from indycar.com
The Indy 500 remains the most preeminent event on the American racing calendar, whether most people know it or not. Indy represents the high point of the IndyCar season and will be watched by several hundred thousand people at IMS and millions more on television around the globe. Disturbingly, for the first time in many years there exists real doubt surrounding driver and fan safety in the world's biggest race. It's a humbling thought, isn't it?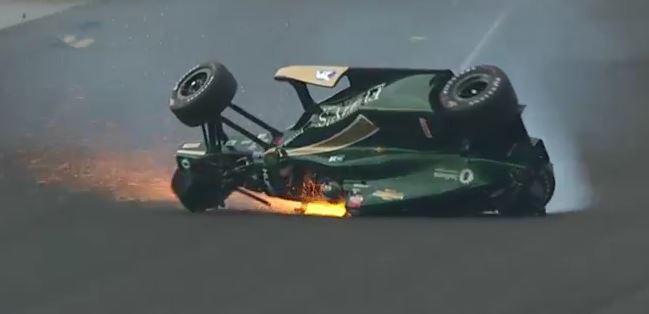 Photo from Motorsports Snippets
We're tempted to predict rain for the race on Sunday the way IndyCar's year has gone so far. Let's recap the first third of the season – a canceled opener in Brazil, an injured fan due to flying debris and a couple other races that nearly bored viewers to death. Now there's the somersaulting car problem and most recently Hinch's serious injury, both troubling issues indeed. In reality a rain postponement – it's in the forecast – which would bring out a smaller crowd and shrunken press coverage may be the safest outcome for a series in the midst of another crisis, humbled once again.
Photo from sports.usatoday.com
Conventional  wisdom holds the 500 will be a crash-fest – particularly if practice has been any indication – and it could well be. But we think not. Continue reading →