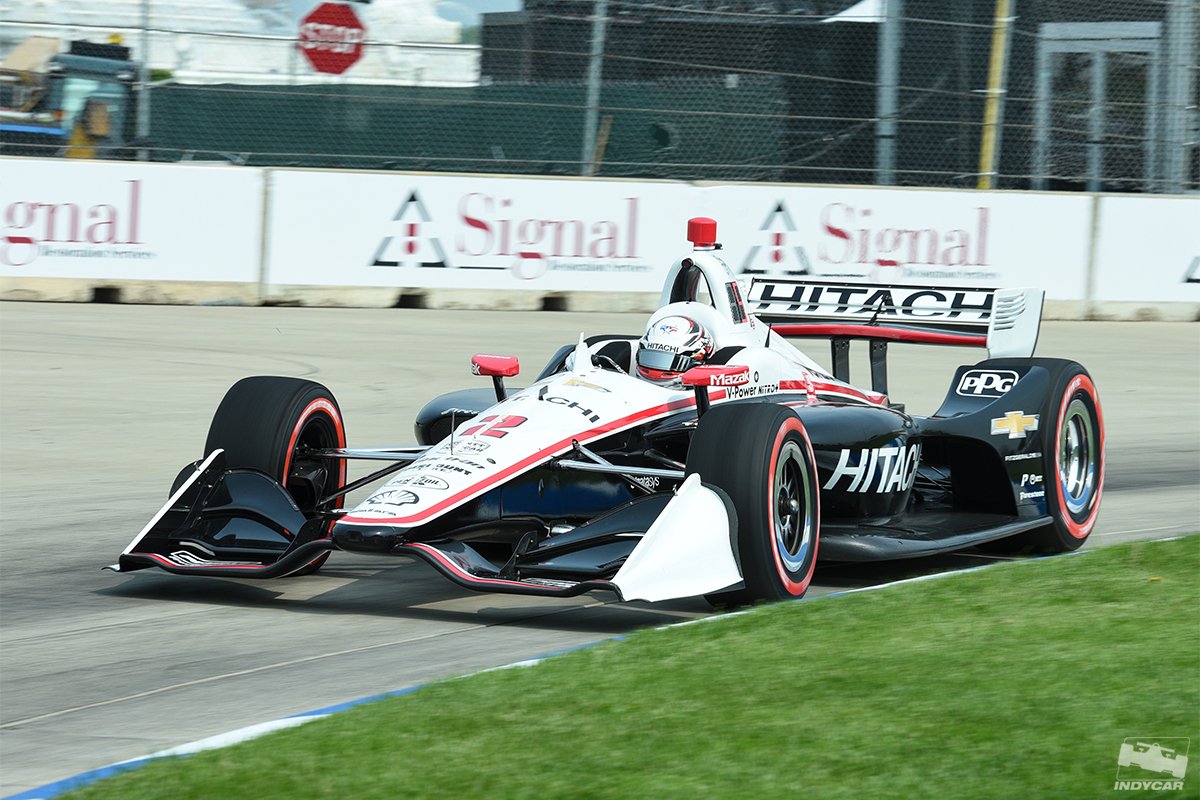 Photo from twitter.com
Following a lengthy rain delay, Rossi's typical smugness and a whole lotta Frenchman in the pre-race, festivities finally got underway over an hour and twenty minutes late. It's what NBC's Daffy Leigh Diffey called "a slight delay." For sitting through the wait, fans were treated to a single file start and a timed race. Really?! Either the track's good to go racing or it isn't. We've long been on record arguing the latter.
Zach "son of Dracula" Veach spun during the parade laps, soon followed by Canuck James Hinchcliffe, both suffering no apparent damage and thankfully only added a lap's delay. Now with merely seventy two minutes left, Santino Ferrucci narrowly avoided AJ Foyt's Matt Leist who spun out on a wet patch of concrete. Then Whinin' Will Power pinched one of the way too many blue cars as they went three wide through the turn. The yellow flag flew by lap 2, with Takuma Sato getting into Pato O'Ward on a track clearly too wet to start a race.
Photo from indycar.com
The caution dragged on and the track continued to dry when, with just over an hour of racing left, Power Continue reading →