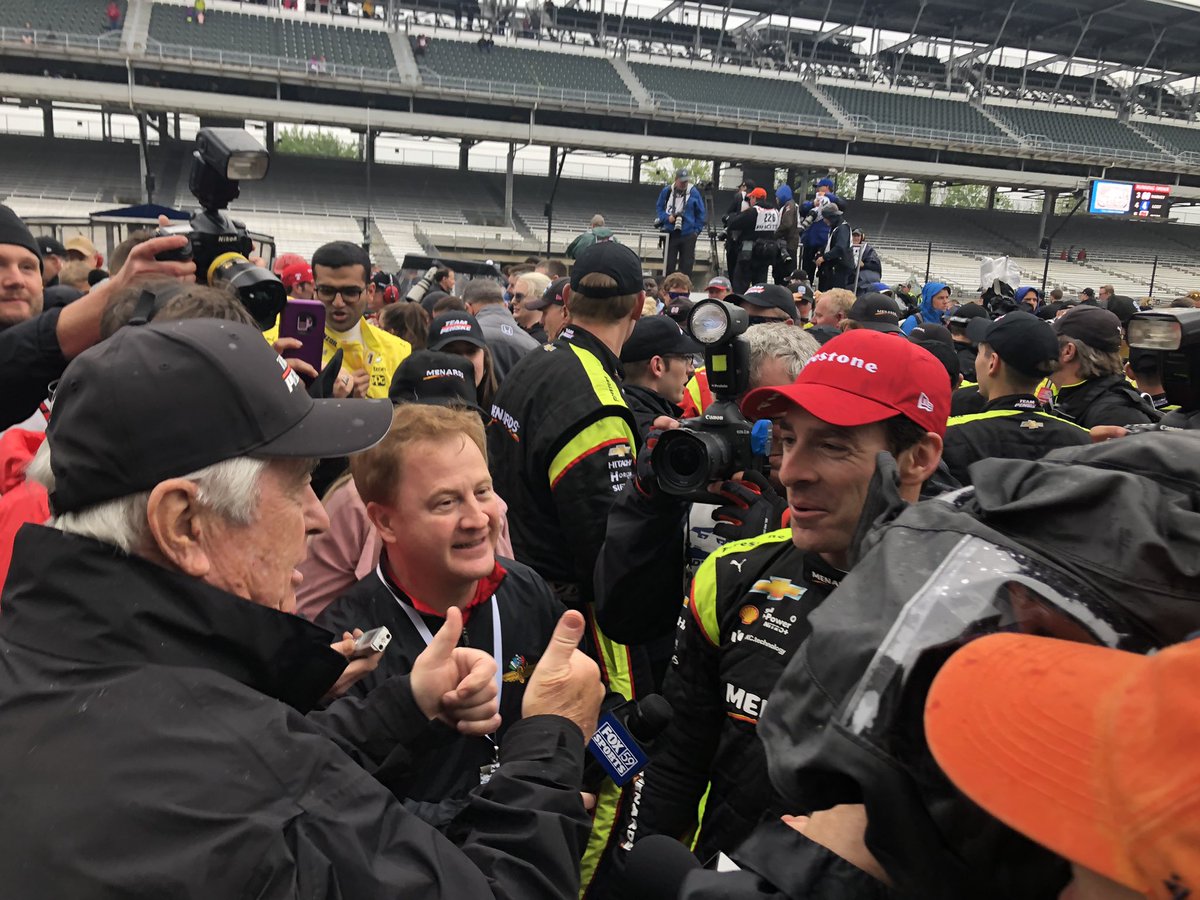 Photo from twitter.com
Empty suited Frenchman Simon Pagenaud passed Scott Dixon with two laps to go to win the rain soaked IndyCar Grand Prix, coming from eighth starting position to take his third victory – and Team Penske's sixth – out of six so-called races 'round the infield of IMS. It was a race held before a nearly empty – though admittedly cavernous – racetrack. Dixon's discernible disappointment at finishing second after leading much of the race was plainly palpable.
The crowd of hangers-on flooding pit road during the pre-race was nearly as large as those poor, drenched paying customers in the sparsely populated stands. Chairman George gave the command to fire engines and the cars were quickly underway. The green flag gave way to the usual first lap problems with Alex Rossi getting rudely run into by Pato O'Ward, sending the 500 winner into the wall, his right rear suspension grievously wounded, ruining his day. The Coyne-ster was penalized for avoidable contact, though came back for a strong – if unjust – showing until the end. Rossi's teammate Zach Veach got hit by Tony "time to call it quits" Kanaan, knocking the youthful, son of Dracula looking American out of the way and into the curb. The aged TK of course faced no such sanction.
Meanhile up front, Jack Harvey went to second around Dixon as rookie Felix Rosenqvist quickly lept out to a comfortable, albeit short-lived, lead. Continue reading →