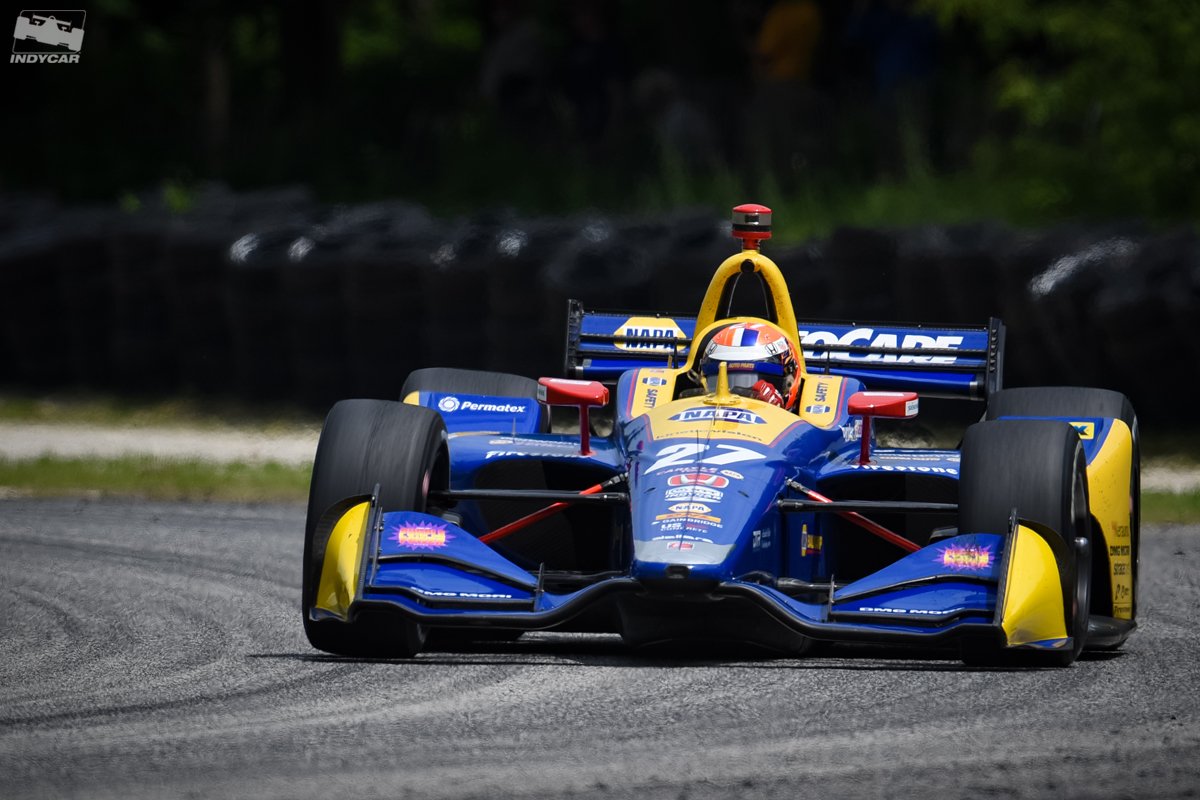 Photo from twitter.com
In the most lop-sided IndyCar contest in a decade, Alexander Rossi won going away for Andretti Autosport in a typical Road America laugher. In the annals of racing, perhaps never was a caution, a rain storm, or a Sato desperation banzai move more needed to liven up the show.
Sunday's pre-race coverage was lengthy, featuring Rossi, Jean Girard lookalike Indy 500 winner Simon Pagenaud and the legendary Scott Dixon, whose dreadful luck of late was chronicled – and would continue. The start of the race saw polesitter Colton Herta lead Rossi toward turn 1, although it wouldn't last. Rossi skillfully passed him on the outside of the corner for P1 and never looked back. Whinin' Will Power immediately was all over the 19 year old rookie for second, a spot he'd eventually take. Herta would finish eighth.
Then Dixon spun 'round after going wide into a turn and being rudely hit from behind by Ryan Hunter-Reay (with the hyphen here to stay), dropping to last. In typical Gumpian fashion, he'd fight his way all the way back to fifth by the checkered flag. Continue reading →